About IDFCTRY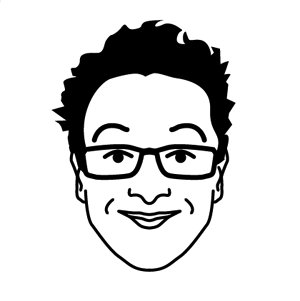 Hi, my name is Vincent Vermeij and I am the founder of IDFCTRY.COM.
On this website you will find my personal graphic design portfolio (My design services are currently available for hire), as well as my articles page (over 200.000! reads on Slideshare.com) which provides free tips and tricks on various topics related to design, ranging from but not limited to; brainstorming, logo design, web design, branding, typography, advertising & more.
More info: info-at-idfctry.com  / o6 48o 631 39
MY SHORT HISTORY
I am self-employed as a graphic designer, specializing in the fields of corporate identity (logo) design, web design, print design and branding with the majority of my time spent designing and implementing marketing promotions for businesses such as logos, websites, letterhead, business cards and more.
MY BACKGROUND
I got my education on The Gerrit Rietveld Academie, a dutch academy for fine arts and design in Amsterdam, the Netherlands (Graphic Design Major). Worked for several ad agencies, from Desktop Publisher to Art Director.
MY RULES
I live and create according a set of personal beliefs:
"Everything is a chance".
"Reality is chaos".
"Everybody is creative".
"Let's make better mistakes tomorrow".
MY ART PROJECT
When I'm not working for my clients, I cherish a strange addiction to minimal poster design. It finds a way in my ongoing art project: chungkong. You can check the result of this habit at chungkong.nl.
As a result, the posters are found all over the internet, as the small selection of links below will illustrate:
CHUNGKONG BITS ON THE INTERWEB:
Chungkong as featured on the Acclaim Magazine:
"The perfect pop culture lovechild."
—
Chungkong as featured on the huffingtonpost.com:
"The nerdy pop art mashup you've been waiting for."
—
Chungkong as featured on the thecoolector.com:
"we're not ashamed to say that we have a preference for these rather brilliant prints by ChungKong."
—
Chungkong as featured on the Huffingtonpost:
"Strange — but awesome — series to our long list of creative superhero-themed art"
—
Chungkong as featured on Totalfilm:
"Chungkong, the genius designer behind some of the coolest and cleverest movie art on the interwebs"
—
Chungkong as featured on Badhaven:
"It gives an almost childlike feel, the simplicity of them cutting through any potential pretension and just exclaiming fun…"
—
Chungkong as featured on Cyclingshorts:
"Chungkong strips the subjects down to their bare bones and brings them to life in vibrant and playful designs"
—
Chungkong as featured on Shortlist – Part I:
"Ice work if you can get it."
—
Chungkong as featured on Shortlist – Part II:
"Those damn design geniuses have gone to town on the original and come up with some wall-worthy responses"
—
Chungkong as featured on Neatorama:
"What if we could travel to those distant planets we know a little about?"
—
Chungkong as featured on Inspirationfeed:
"beautiful minimal movie poster designs for your inspiration"
—
Chungkong as featured on wearedesignrhino:
"Gorgeous, elemental, and primal."
—
Chungkong as featured Adondelaviste
"His fun work stands out for a simple and humorous language, demonstrating great ingenuity and imagination."
—
Chungkong as featured on NOTCOT:
"Don't You Just Love These!"
—
Chungkong as featured on Dogearpress:
"When I discovered these absolutely amazing posters of the three Grand Tours designed"
—
Chungkong as featured on This is Sam Bennett:
"Get rid of the corporate and cluttered elements on the original posters to create something that is in most cases quite minimal, which I enjoy."
—
Chungkong as featured on weyume:
"I like how the artist thought about the single most iconic thing about each movie and chose to represent that. As a geek, I have to say the Star Wars poster is my favorite!"
——————————
Important 1:
I claim no credit for any images or video's featured on this site unless otherwise noted or created by myself. Most of the artwork on this site is created for Meyson Communication, and for the third parties mentioned in the artwork.
That means the following: All visual content is copyright to it's respectful owners. If you own right to any of the images, and do not wish them to appear here, please contact me and they will be promptly removed.
——————————
Important/Belangrijk 2:
Terms and Conditions. All services and agreements of IDFCTRY the 2013 General Conditions of the Association of Dutch Designers (BNO) applies.
Algemene voorwaarden. Op alle diensten en overeenkomsten van IDFCTRY zijn de de Algemene Voorwaarden 2013 van de Beroepsorganisatie Nederlandse Ontwerpers (BNO) van toepassing. PDF.